About
Mission
Breaking the poverty cycle and preserving heritage skills and crafts through a holistic approach, collaborating with the most vulnerable Indian communities that are currently hit the hardest by the Covid-19 crisis.
Our Story
Honoring our commitment to support the self-sufficiency of Indian communities, and to sustain Indian heritage, craftsmanship and knowledge we are investing in identifying and responding to those that are affected the worst…
        The imminent crisis threatens the lives of the people in Indian communities because:

Loss of jobs = no food: At least 90% of India's workforce is employed in the informal sector earning their living as daily wage laborers (cleaners, rickshaw pullers, street vendors, domestic helps…) Most do not have access to pensions, sick leave, paid leave or any kind of insurance. Many do not have bank accounts, relying on cash to meet their daily needs, surviving hand to mouth based on daily earnings

Loss of heritage arts and crafts: The agonies of Indian artisans and craftspeople of all areas are no less than those of migrant workers. Heritage skilled creators are largely dependent on the markets, tourism and festival season. With the current precarious situation, no governmental recognition or support for this particular group, these artisans are now at the risk of poverty and the threat of loss of their specific skills and crafts.

Scarcity: Lockdown lead to present not a 'food supply' but a 'food supply chain' problem, resulting in scarcity and thus price surges.
Resulting in: Without adequate healthcare, and access to basic needs, India now faces multiple catastrophes through Covid-19:  imminent starvation because of job loss, and the loss of heritage skills and crafts.
We aim to 1. Ensure that can navigate through the crisis by providing food and 2nd: Once this initial crisis is more or less in control, ensure to create jobs to support local communities in sustaining in their own livelihood.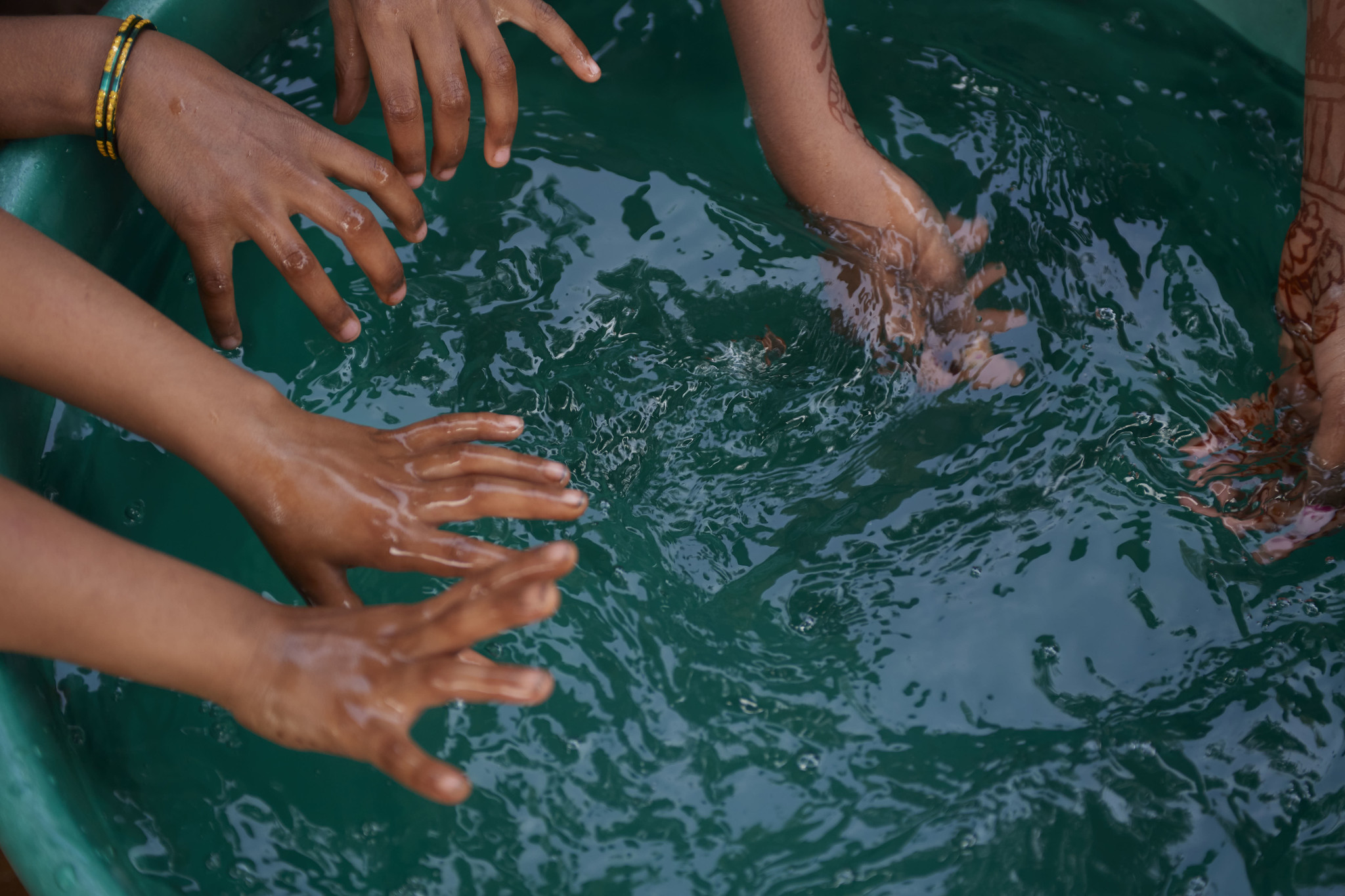 Why we are helping during this crisis:


We have been working with Indian communities for years. This unexpected crisis asks us to be agile and inventive.

We believe in strong family values and the power of community and we believe that those values are fundamental to success.

We feel a profound connection with our Indian community and strongly believe in collaboration. Collaboration creates community.

We believe in the preservation of and passing on values and traditions, while embracing new perspectives brought in by new generations and realities, which we consider to be fundamental to a sustainable, successful future.

We believe in the importance and the preservation of Indian heritage skills now and for future generations.

How are we helping during this crisis:

Honoring our commitment to support the self-sufficiency of Indian communities, and to sustain Indian heritage, craftsmanship and knowledge we have createdthis armlet Jali Sutra
'Jali'  is the term for perforated stone or latticed screen, usually with an ornamental pattern. It was constructed by carving into stone and applied in Indian and middle eastern architecture. Jali, casting long decorative shadows on walls and the floors, helped in lowering the temperature by tempering sunlight and compressing air through the holes, and to reduce visibility from outside.
'Sutra' is a sacred thread or teaching or execution of a ritual.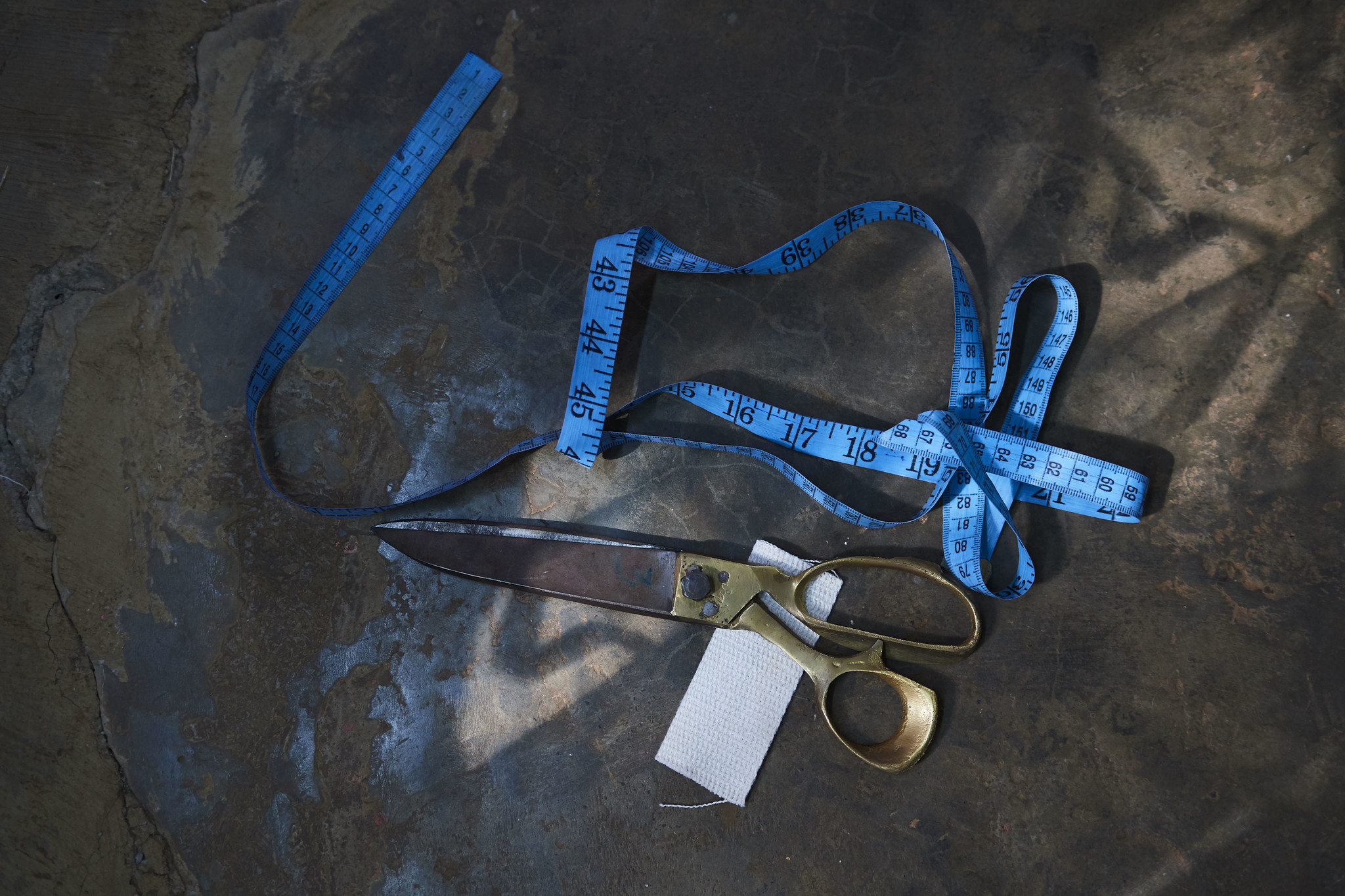 Wear or share a Jali Sutra, as a visual reminder of the opportunity which lies ahead.  No matter how small a window might seem, the light will come in! Collaboration creates community, so please join our efforts!
By creating this Window of Opportunity, we aim to prevent imminent hunger, loss of livelihood and cultural heritage skills.
Act now: During the Covid -19 crisis, 100% proceeds of the Jali Sutra will provide emergency relief.
Break the cycle of poverty: Once this first Covid-19  shock has settled, the  local communities of Tiny Miracles will be enabled to handcraft this Jali Sutra so that they can sustain their own livelihood and get and stay out of poverty.
Keep this Window of Opportunity wide open by purchasing this armlet for 19,50 euros.