Community
Collaboration creates community,  and YOU are welcome too! JOIN our efforts and wear or share a Jali Sutra, as a visual reminder of the opportunity which lies ahead. No matter how small a window might seem, the light will come in!
This is what our community looks like today; feel free to join us and share your Jali Sutra via @windowopp #myjalisutra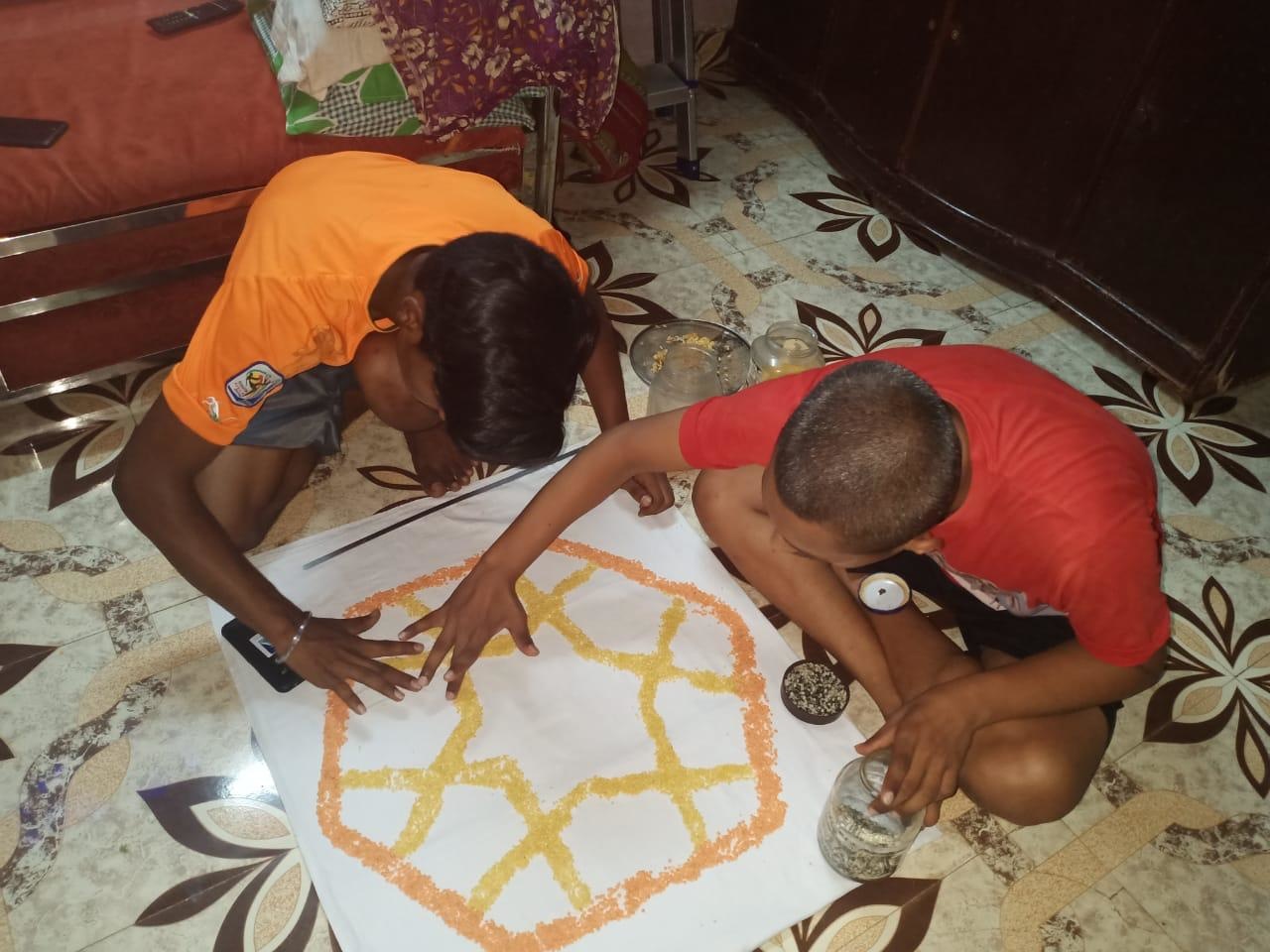 In the current situation today, just being with our family and loved ones is a blessing in itself. While we may spend a majority of our time indoors these days' technology has made it easier for us to connect to stories and experiences of people outdoors. Such a strange situation isn't it? Despite this new phenomena of social distancing we still want to share some beautiful stories of our Indian communities to help spread some love, joy and inspiration.
We have been working with Indian communities for years and currently they're working on some beautiful forms of Rangoli. Rangolis are traditional Indian decoration and patterns made with ground rice, particularly during festivals. However, during these difficult times why wait for a festival to indulge yourself in to creating beautiful patterns? Celebrate for the small things you have in life right NOW, the opportunity to be with your family, the opportunity of staying safe and being healthy.
Becoming parents means you have to be a role model for your children and be someone you can look up to. Every day, teaching them to follow their dreams, be curious and have confidence will give them the courage to believe in themselves. The father creating this 'Jali' Rangoli with his son is a way of demonstrating to him that life is full of windows of opportunities. All you have to do is dream, believe and achieve. Children must be taught how to think not what to think. "In difficult times like these we immerse ourselves in doing activities like this so I can show him that life is full of wonderful possibilities, it's just about finding the right window". It is important to understand that sometimes it's not about doing great things, sometimes it's just doing the small things together with great love to create something wonderful along the way. Just like this 'Jali' rangoli! Small steps of learning and working together can help towards building a strong, sustainable and successful community together!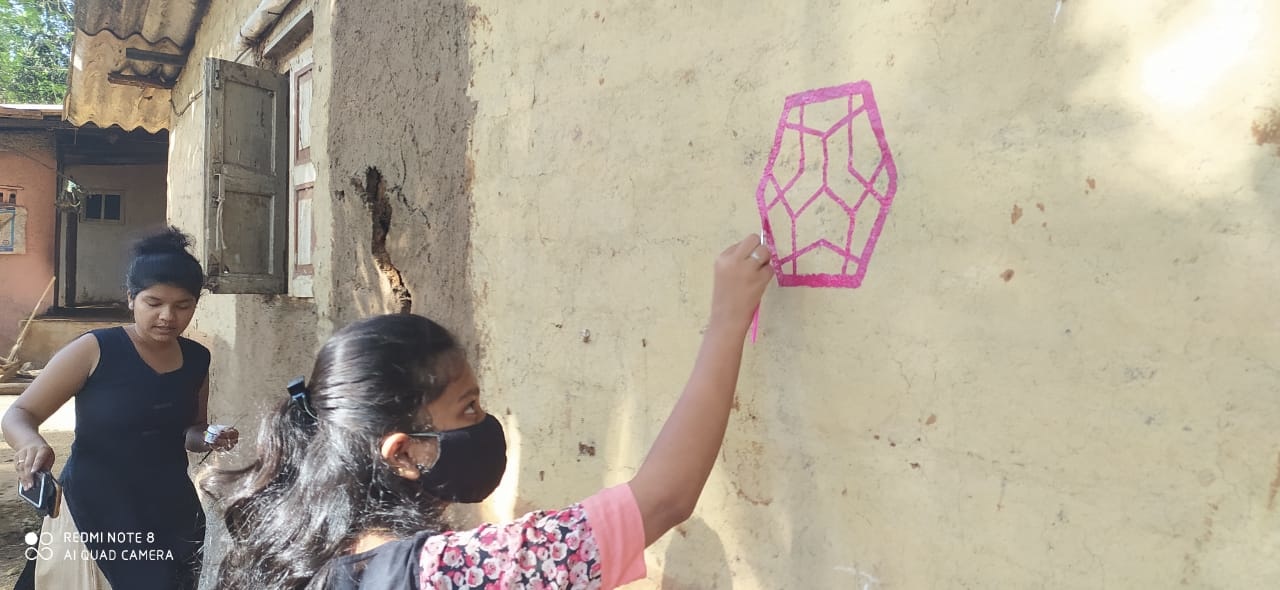 Without a sense of caring, there can be no sense of community. In the spirit of bringing people together this little girl is painting 'Jalis' on these walls. A symbol of hope and a reminder to the ones in need that opportunities lie everywhere; all you have to do is look. By these paintings we want to show that these are challenging times but you are surrounded by people who love you, who dare to be bold, dare to be different and dare to dream by looking for their own opportunities. The only we make it is together. A simple act of kindness like this can help bring a community together. A way to give back to the community. Often, in the process of teaching our children all about life, it is actually our children who end up teaching us what life is all about. These painted Jali's on the walls are illustrating just that, an attempt by a little girl to teach the world through her optimistic, unfiltered eyes that this difficulty too shall pass. You just have to keep looking for the opportunities that lie behind the window… even if the opening seems small, the focus is the perspective that lies beyond it!
She believes in going out and creating change by being ourselves, trusting ourselves, and doing it ourselves. Not alone of course, but not waiting for a perfect set of circumstances to begin. Doing the things that scare us a little can help us grow as individuals and have a positive ripple effect in our communities. Dream a little, create a vision together, build your own tribe and create a community that will rise by lifting others.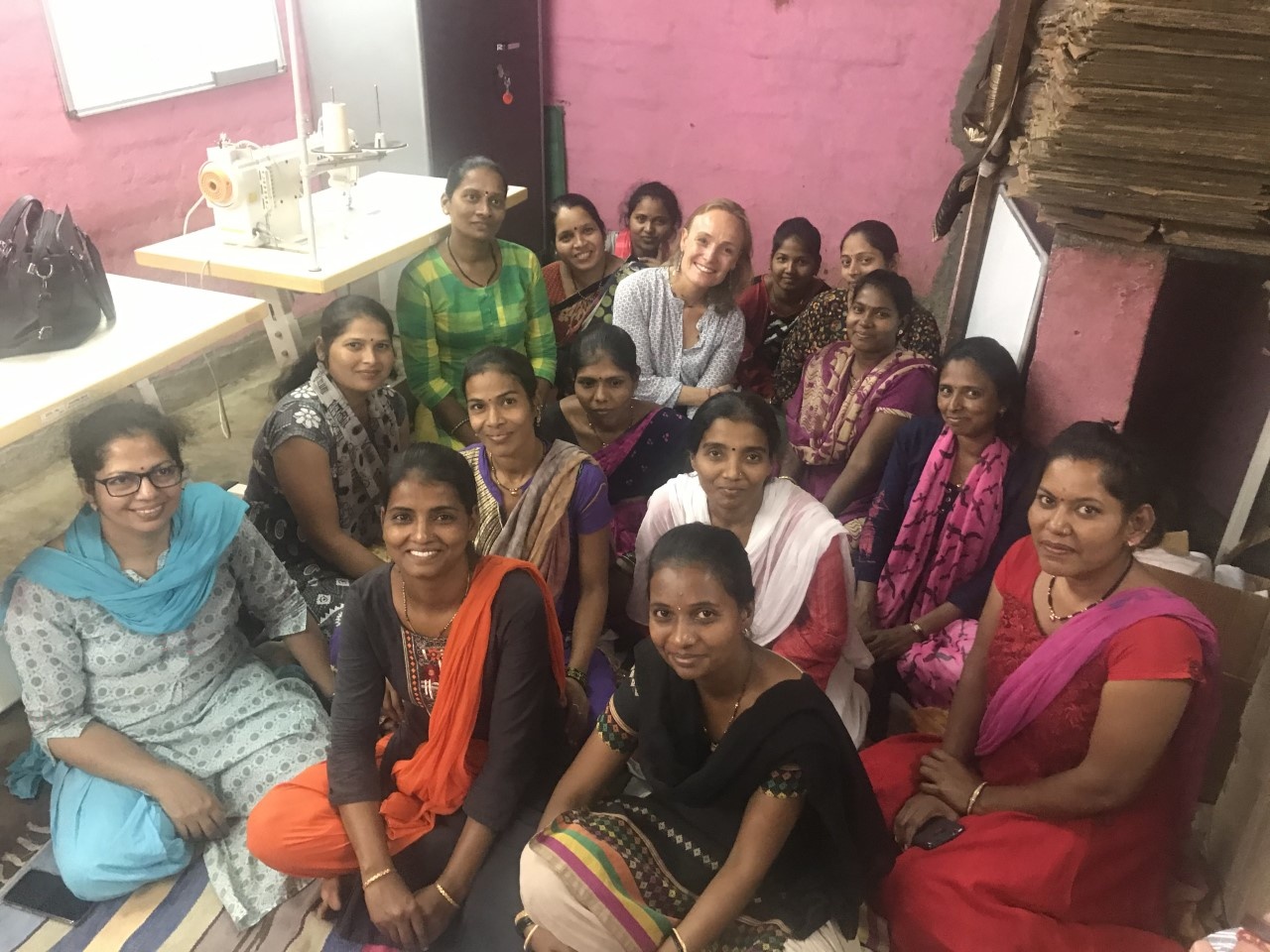 Noelle: "We always have been deeply inspired by the drive, creative power and many accomplishments of strong women in life and business. We are extremely privileged to be standing on the shoulders of strong entrepreneurial women in our family.The common perception is that 'business is not a woman's world'. However, strong women in rural India are working everyday on empowering and encouraging women and proving these stereotypical notions wrong.  India past and present has many examples of strong female role models who made their marks in various shapes and forms in Indian society."
I really felt so humble when I visited the Tiny Miracles community in KhadakpadaMaharashtra. The women I met there were expressing their proudness on what they had achieved, they were building their own future and creating financially independency for themselves and their families. It was heartwarming to hear the stories of these dedicated women reveal the potential of good grassroots leadership skills in making a difference in sometimes the challenges they face in their community. It is contribution of women like these that will create greater unity, economic progress eventually leading to healthy civil communities.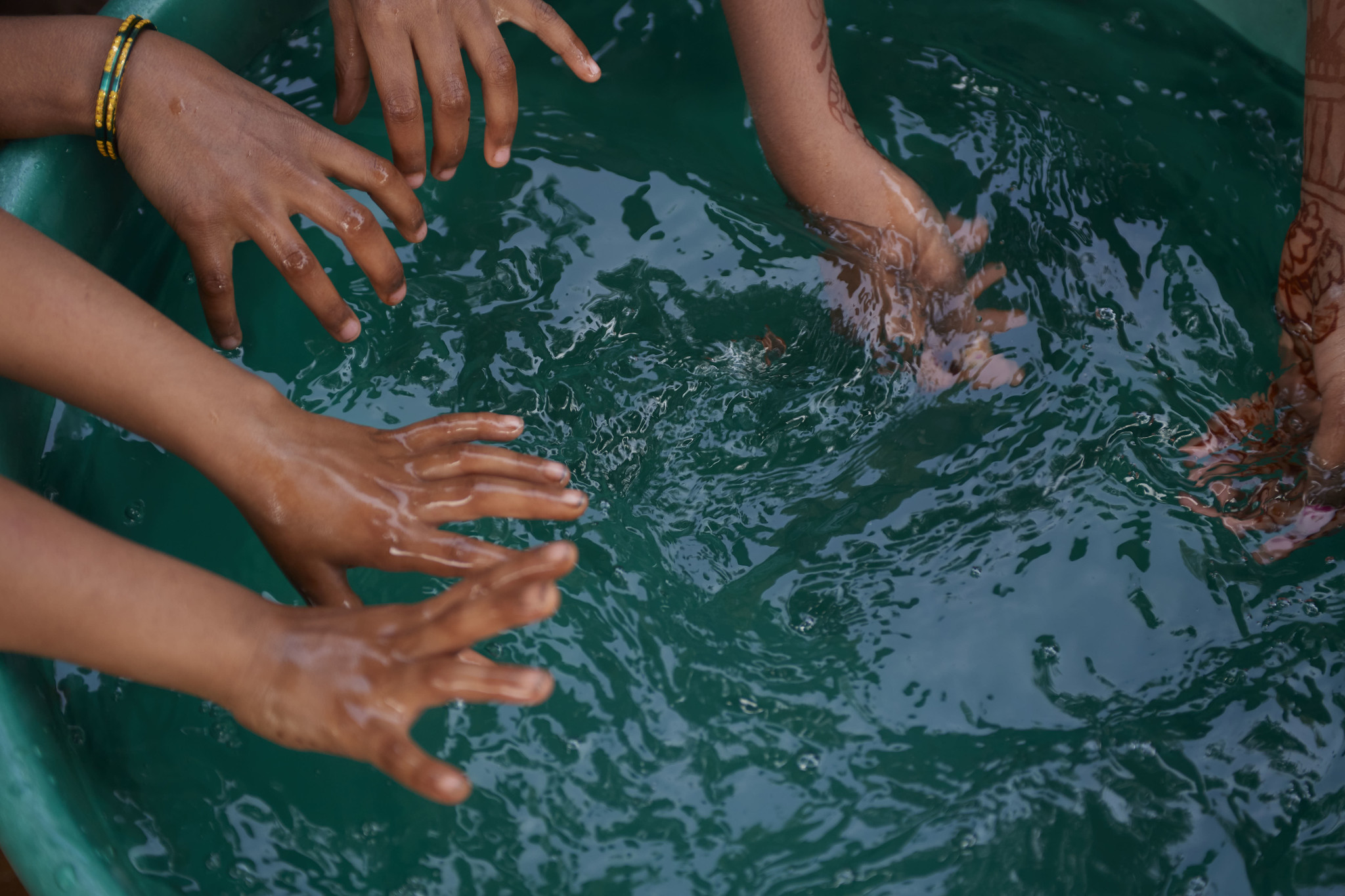 Cultural differences should not separate us from each other but rather cultural diversity brings collective strength that can benefit all of humanity. We believe diversity when brought together makes us stronger, makes us more creative makes us different. From all these different strands we make something new, something better.Multiple voices, outlooks, and personalities from different cultures bouncing off one another can foster out-of-the-box thinking. Embracing different races and cultures by offering a platform for the open exchange of ideas, businesses, communities, and societies can reap the biggest benefits of diversity that will lead to great progress on all fronts. Centering and uplifting black lives and communities of color can define our global footprints for generations to come. Doing so has always been important; it is now more urgent now than ever before. Now more than ever we need to stand together. We need to be WE.We are all unique, but we live together on this earth and together we face the same challenges. As President Obama said in 2008, "Change will not come if we wait for some other person or if we wait for some other time. We are the ones we've been waiting for. We are the change that we seek." Therefore, rather than seeing our differences as something that should keep us apart, let us embrace them, celebrate them, and let them unite us. The change starts now!Think globally; act locally to better comprehend that the world is a multicultural society of which we are a part of. The structures of the world, its governments, economies, religions and cultures - are increasingly dependent on interdependence. Differences become strengths in a collaborative effort. Collaboration is a path to peace and a sustainable future. Celebrating our differences, as well as our common interests, helps unite and educate us. Because diversity makes the world go round! Instead of segregate, celebrate!"